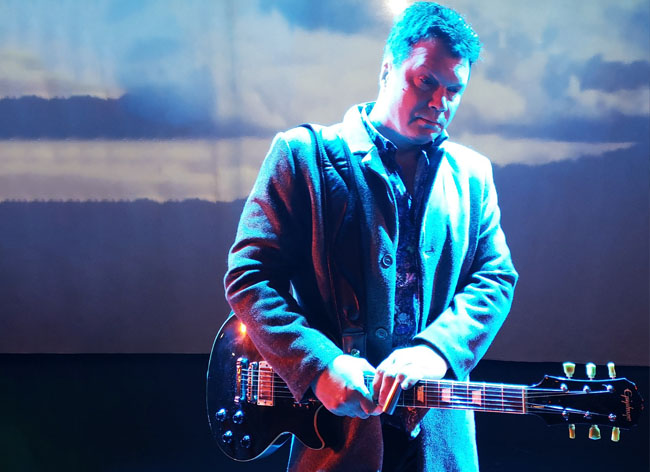 Hawk started playing the guitar at age 11, but it wasn't until a friend played him old John Lee Hooker 45s when he discovered the blues. He began writing songs shortly thereafter but then stopped playing the guitar until his early 20s. He was heavily influenced by Ry Cooder's slide guitar in the movie Crossroads and six months after seeing it, he joined a band called Roadhouse.
After a couple more short-lived bands, he started Mouth of Clay in 2000. The band wrote and recorded over 30 songs then went their separate ways. It wasn't until 2017 when Akarma Records from Italy released these tracks as the double album Darkened Sun, which was distributed in the US by Jib Machine. From there, JT and Hawk developed a business relationship and friendship that sparked the Mouth of Clay comeback album and 2020 Jib Machine release Songs From the Wasteland.
An additional album, A Tenth of a Century, by Concrete Gypsy (another Hawkan project) was released in October 2021.