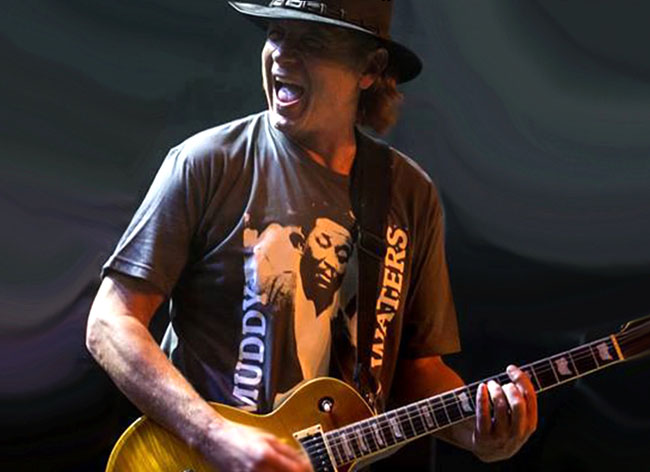 Mike Onesko (Blindside Blues Band, Mike Onesko Band, BLU-K, The Kwik, Mike Onesko's Guitar Army)
A bluesman, renegade rocker and leader of the Blindside Blues Band, Ohio-born Mike Onesko's rock and roll journey is riddled with road stories and the grime and grit that goes along with being a lead guitarist. The often solitude life versus the almost manic hours of being onstage or with a band has not taken its toll on Onesko – it's fueled his internal furnace all the more.
Mike has enjoyed an amazing career that has now spanned nearly six decades with no end in sight. After many releases for well-known labels such as Shrapnel Records, Comet Records and Grooveyard Records, Mike joined the Jib Machine Records family in 2017. Since then he has issued five releases from various projects with more on the horizon. He also hosts a weekly podcast called Renegade Rock.