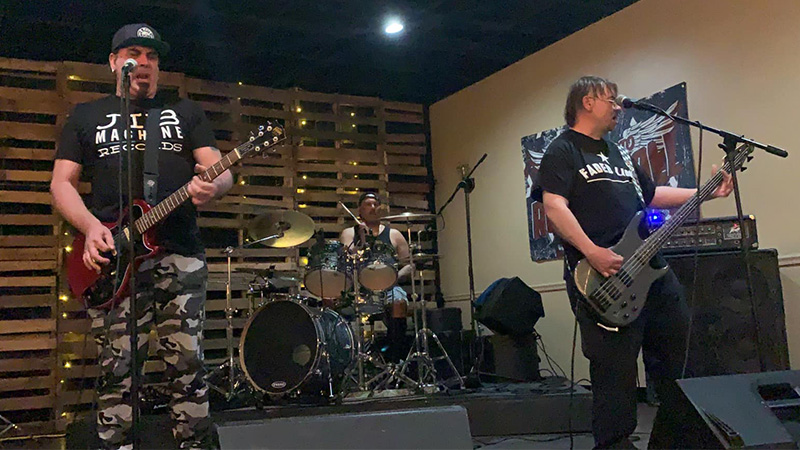 W70 is…
John Salimbene (Johnni) – Guitar and vocals
James Fasolo (Jimmi) – Bass and vocals
Dominick McCoy (Dommi) – Drums
W70 is a three-piece hardcore punk/crossover thrash band from Toms River, NJ. Focusing on
the heavier side of hardcore punk/thrash sounds, John and Jimmi have known each other since
they were young teenagers and always had a love for punk and hardcore music.
The duo first had a band in the early 80s as The Contraptions, which later developed into a
band called Sinister Reflection. With a circle of rotating drummers, Sinister Reflection
disbanded in 1994 and John moved to California where he started creating electronic music as
Valvegod (still an active project today). John moved back to NJ in 2008 and he and Jimmi
started an experimental electronic music project called Mutcer, which had slowly started to
become a hardcore band with a drum machine.
In 2019, John found out his friend's brother played drums and was into hardcore. It was an
instant fit! Dominic became the new drummer and the rest is history! W70 is now a
powerhouse that will blow the roof off any venue…and they enjoy every minute of it! The
band's influences include Discharge, GBH, The Nihilistics, Municipal Waste, Iron Reagan, Dead
Heat and Suicidal Tendencies to name a few. Check them out at a city near you!