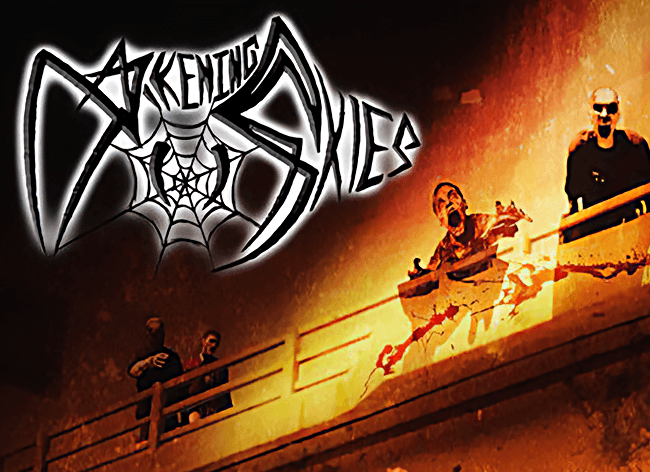 Darkening Skies signed with Jib Machine in late 2020. Forged out of the desire to create kickass metal music and break through encroaching, pessimistic oppositions at work, the group relentlessly stockpiles its high octane sound in their debut EP, "Jump Off The Bridge…And Live!!!"
Taking their cues from The Big Four, Pantera and Mastodon, Darkening Skies fuels their five-track arsenal starting with swarming guitars run amuck in its title track before stopping only a moment to "Organ Donors", featuring a slick bass groove. In "Swallow Your Soul" Darkening Skies unleashes its customary sound army, before calming things down ever-so-slightly in the fluid instrumental "Chaophraya". Finally, in "Metal Storm" Darkening Skies close out the EP with a lyrically driven escape that echoes the angst modern living has afforded.
Darkening Skies is Shaun Tenan (guitars, vocals) and The Germ (drums).